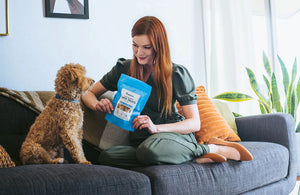 Super Treats For Dogs & Cats
King Lou products are inspired by real life, and made for real life. We created King Lou to give responsible pet parents a better option. Made only with whole food, human-grade ingredients sourced 100% from the USA; and minimally processed to preserve maximum nutrition.
Shop Now
Real Ingredients
Our minimally processed, single-ingredient Super Treats are rich in the essential nutrients your pet needs to thrive. Made from whole food, without any of the unnecessary fillers that can slow them down.
Our minimally processed, single-ingredient Super Treats are rich in the essential nutrients your pet needs to thrive. Made from whole food, without any of the unnecessary fillers that can slow them down.
Real Benefits
Every pet deserves the best. Our single-ingredient Super Treats are made with nutrient-dense, whole food ingredients, which means real benefits to keep your pet healthy and happy.
SHOP NOW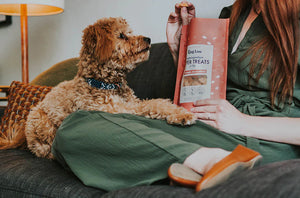 Really Good Sourcing
Our single-ingredient Super Treats are hand-made in small batches with human-grade ingredients responsibly sourced 100% from the USA, and packaged in sustainable materials.
SHOP NOW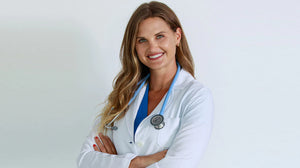 Vet Approved
"The ingredients are naturally rich in nutrients that support specific health concerns like hip & joint, skin & coat, and heart health. I give these treats to my own dogs, and could not recommend this amazing company more."
-Dr Laura Robinson, DVM @vet.lo.robinson
Shop Now
Let customers speak for us
Great quality
First time my dogs had chicken feet. They devoured them! Will definitely order again
Love at first bite!
Another treat my dogs can't resist. I love the simple, healthy ingredient vs. the junk treats full of fillers, preservatives, corn, soy and sugar; my dogs love the taste. Another quality treat! Thank you, King Lou.
Thank you King Lou
King lou is the best! Duck feet are a fave of Samsons. Allergic to chicken feet but the duck feet saved the day.
The best!
Love supporting small business that prides themselves on bringing forward the best quality product available. My dogs love everything from this store, and I have zero guilt giving it to them!
Giant Box Of Duck Feet
I love that you guys are always improving your product line. My babies get two duck feet daily, and this giant box of 40 is a fantastic idea. TY from Pretty Boy Floyd and Rocco
Great products!
Great products that our dogs are crazy about! I personally love the simple and healthy ingredients too! We feel safe giving these products to our two dogs
Both pets love them!
I've been looking for some type of chew for my cat and stumble upon these chicken wing tips. He was a bit hesitant at first but once he realized what it was, he happily carried it to his cat tree to chew on.
Our pup also enjoys them and when he's finished with one stares at us to see if we will give him another.
King Lou Dog Treats
Absolutely love their products and so does my dog!
Love the duck feet!
My two doodles love the duck feet! I give it to them as an afternoon snack & they love the taste & the crunch. I love that they don't upset their tummies & don't make a mess for me to clean up. I will definitely order again! I'm also excited to try some of their other snacks. Puppies approve!
Great for training
These are great for training, they're easy to break apart into any size needed and our dogs love them so much!
My pup loves all of your treats, his favorite is the duck/chicken feet.
My dogs love all the different treats!!
From the Chicken hearts to the new Chicken wing tips, my beagles get very excited when they see the bags! I feel good about giving them treats that are not highly processed, and they love them!!
Good for health
My dog is on a journey — like many dogs — and recently we've detoured from the standard Science Diet to exploring foods that have health benefits that far exceed the processed and Grain filled food such a Science Diet. We've been getting King Lou's now for its bone broth and chicken and duck feet. My dogs, dental health has improved drastically and behavioral issues have been reduced tenfold now that he feels better. I would highly highly recommend getting this.
The best treats!
My dog loves these treats. They are the best quality and a good value compared to the ones you find in pet stores.
Our favorite brand for treats!
We love these treats! They are high quality and my dog has loved everyone we've tried. The bone broth is great too.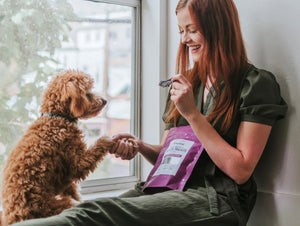 A healthy dog is a happy dog