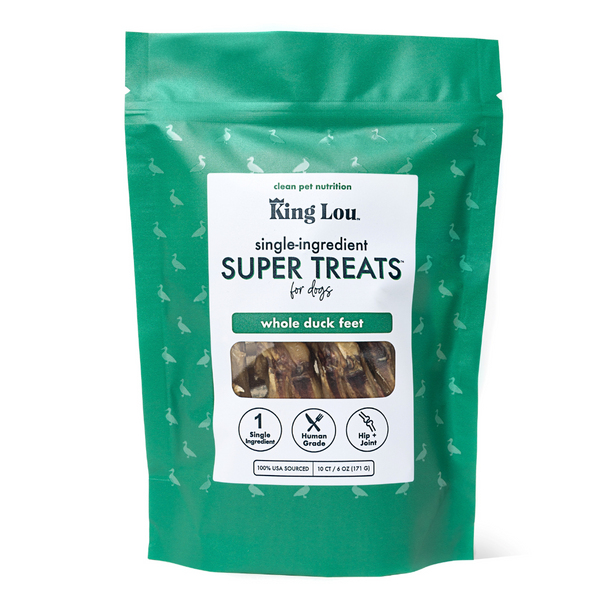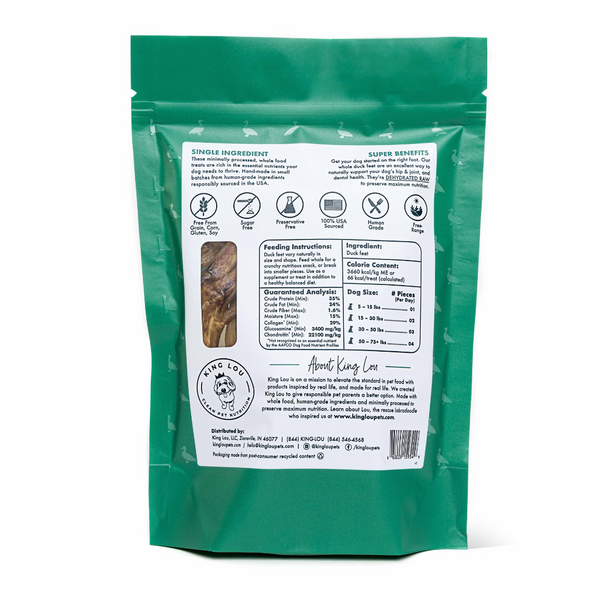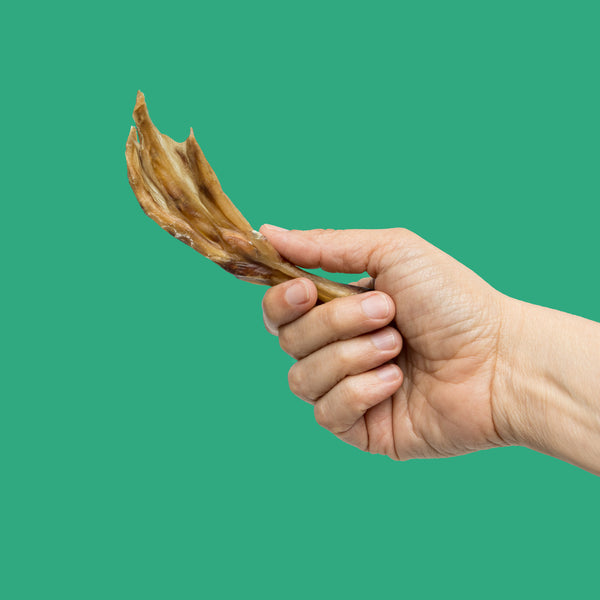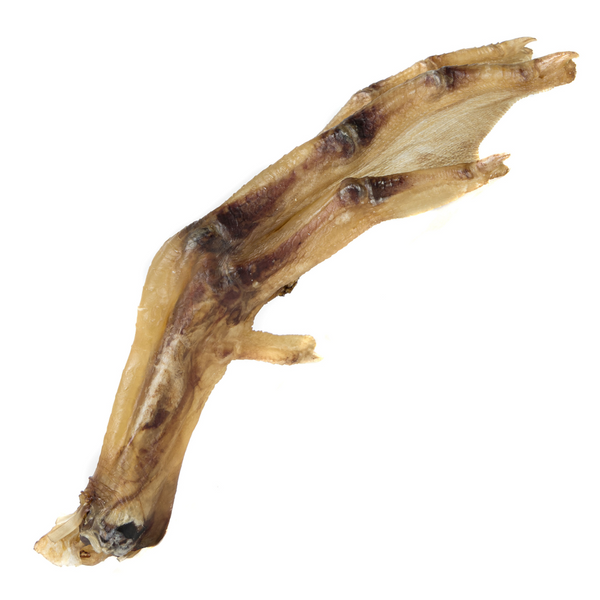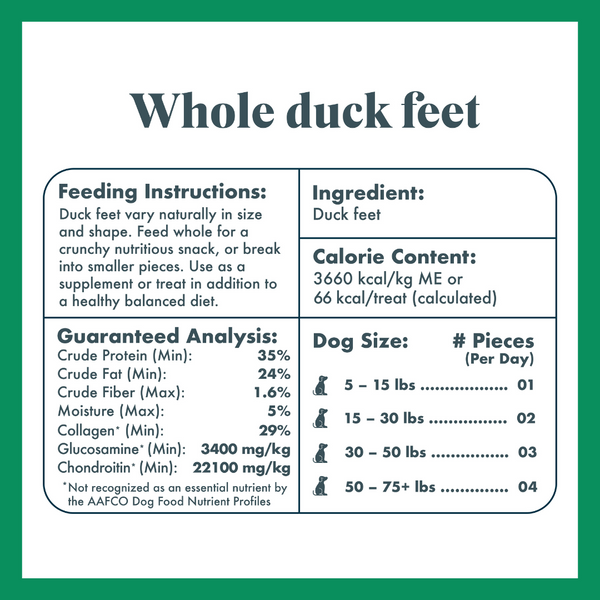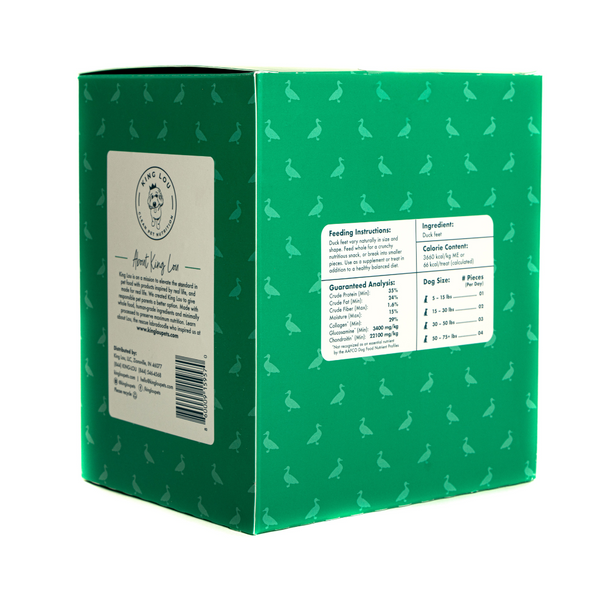 One single ingredient: free-range, whole duck feet
Low-temperature DEHYDRATED RAW whole, into a crunchy and chewy snack.
Naturally rich in Collagen, Glucosamine, and Chondroitin to support hip & joint health. 
*Contains at least 10 duck feet per pouch and at least 40 duck feet per box
Thank you King Lou
King lou is the best! Duck feet are a fave of Samsons. Allergic to chicken feet but the duck feet saved the day.
Love the duck feet!
My two doodles love the duck feet! I give it to them as an afternoon snack & they love the taste & the crunch. I love that they don't upset their tummies & don't make a mess for me to clean up. I will definitely order again! I'm also excited to try some of their other snacks. Puppies approve!
Good for health
My dog is on a journey — like many dogs — and recently we've detoured from the standard Science Diet to exploring foods that have health benefits that far exceed the processed and Grain filled food such a Science Diet. We've been getting King Lou's now for its bone broth and chicken and duck feet. My dogs, dental health has improved drastically and behavioral issues have been reduced tenfold now that he feels better. I would highly highly recommend getting this.
Easy to shop
The website is easy to navigate and I can check out with my purchase within 5 min. High quality treats and very happy pup! We love the duck feet and turkey breast jerky. Can't wait to try out the minnows.
Crave-worthy snacks!
My border collie loves absolutely loves everything he's tried from King Lou. I have peace of mind knowing that the treats are healthy for him and provide real benefits!