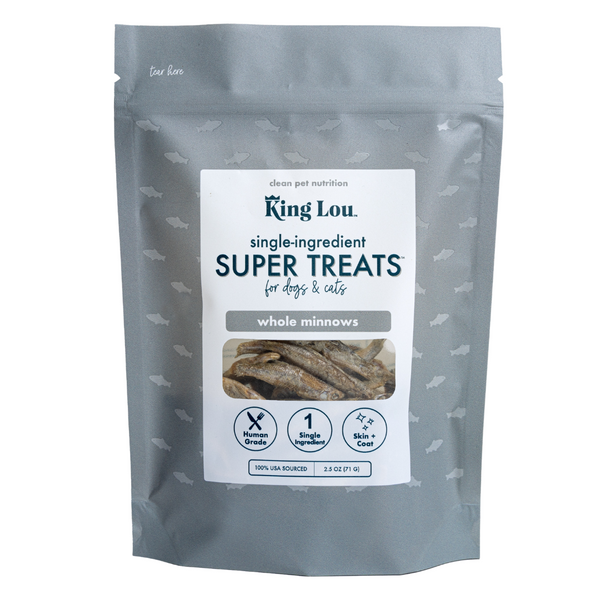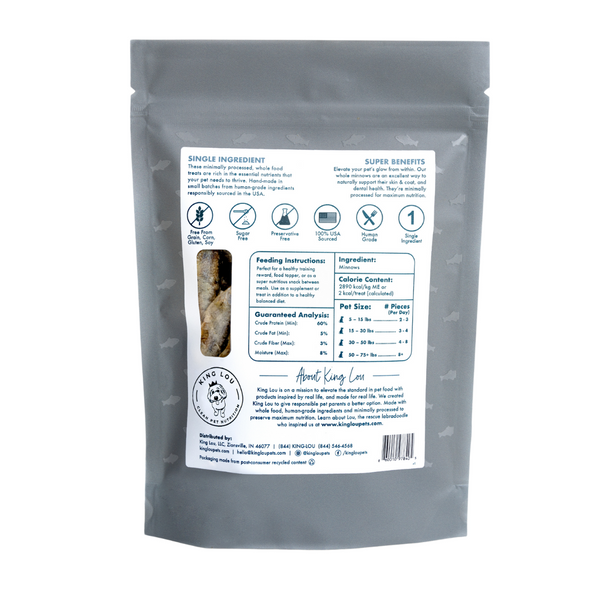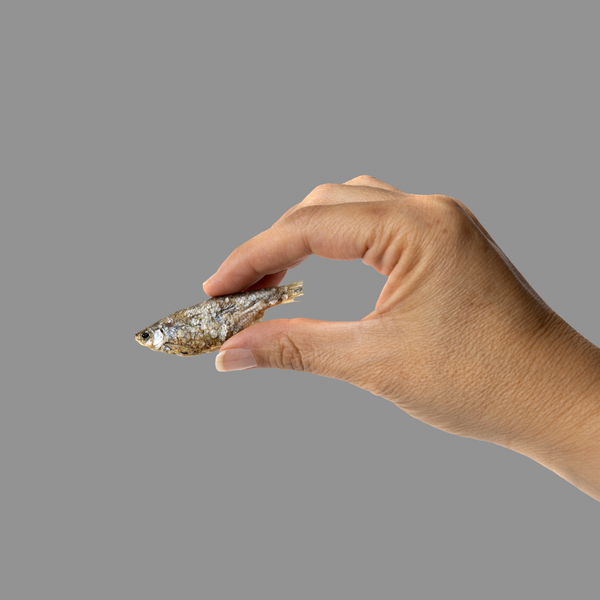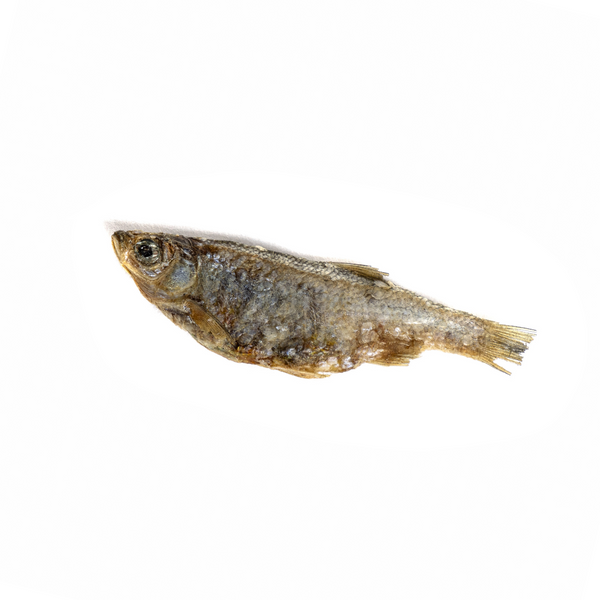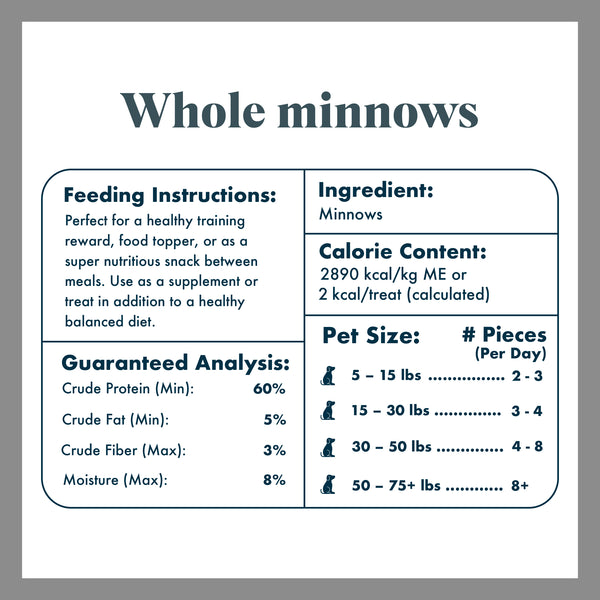 One single ingredient: whole minnows

FREEZE-DRIED RAW into a soft and chewy snack both dogs and cats love 
Naturally rich in Omega's to support skin & coat health
*Contains about 1 lb of fresh minnows, prior to freeze-drying
Finally!
My mix husky german Shepard loves these and better he gets no diarrhea! I tried the salmon bites but he cant have a lot of those. These however are worry free with his tummy!
The Perfect Treat!
My dog absolutely LOVES these! A great treat for him to enjoy.
THE BEST!!!
We've been purchasing King Lou for our pups and they love everything! From hearts to minnows to duck feet to salmon bites to wing tips and sweet potatoes. It's a company we trust and our pups just go wild for everything. They're getting the benefits of clean teeth with such high quality treats.
Simple ingredients that Teddy & Bagel love
Great products for my two love bugs. These are great options for them and the plus side is that Teddy & Bagel love them!