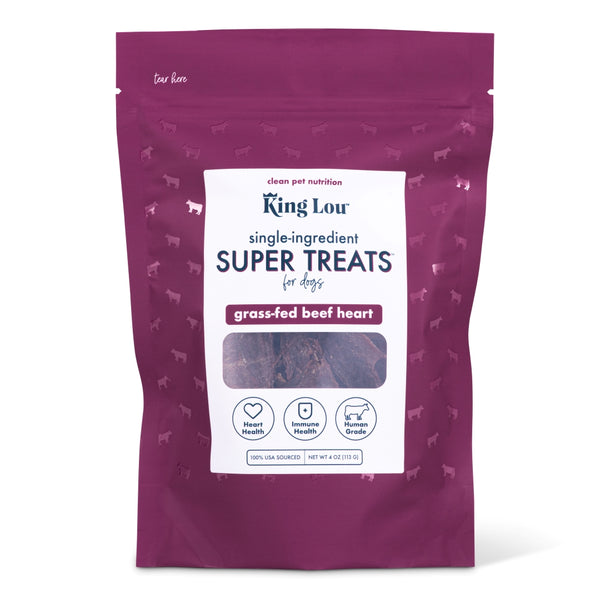 One single ingredient: grass-fed, beef heart
Thinly sliced and low-temperature DEHYDRATED RAW into a crispy and delicious jerky.
Naturally rich in Taurine to support heart health.
*Contains 1 lb of fresh beef heart, prior to dehydration
Great quality
First time my dogs had chicken feet. They devoured them! Will definitely order again
Love at first bite!
Another treat my dogs can't resist. I love the simple, healthy ingredient vs. the junk treats full of fillers, preservatives, corn, soy and sugar; my dogs love the taste. Another quality treat! Thank you, King Lou.
Giant Box Of Duck Feet
I love that you guys are always improving your product line. My babies get two duck feet daily, and this giant box of 40 is a fantastic idea. TY from Pretty Boy Floyd and Rocco
Good quality
While expensive, all the treats we've tried have proven to be tasty and good quality. My dog likes these but they seem pretty brittle/sharp, so make sure to break them smaller and that they're chewed properly.
Our favorite brand for treats!
We love these treats! They are high quality and my dog has loved everyone we've tried. The bone broth is great too.