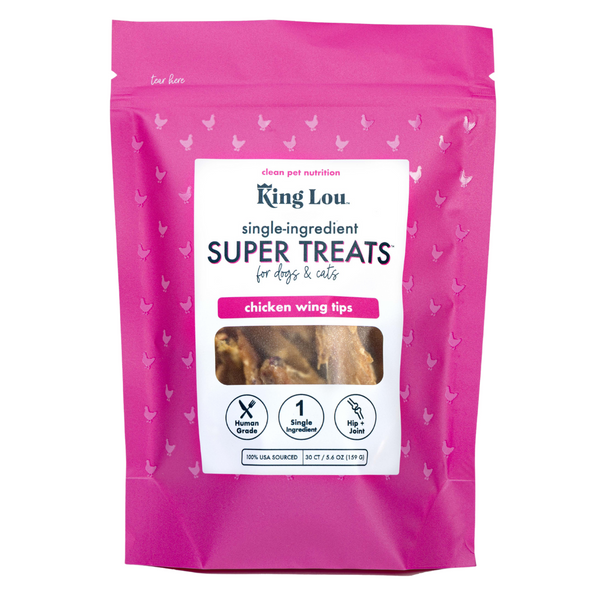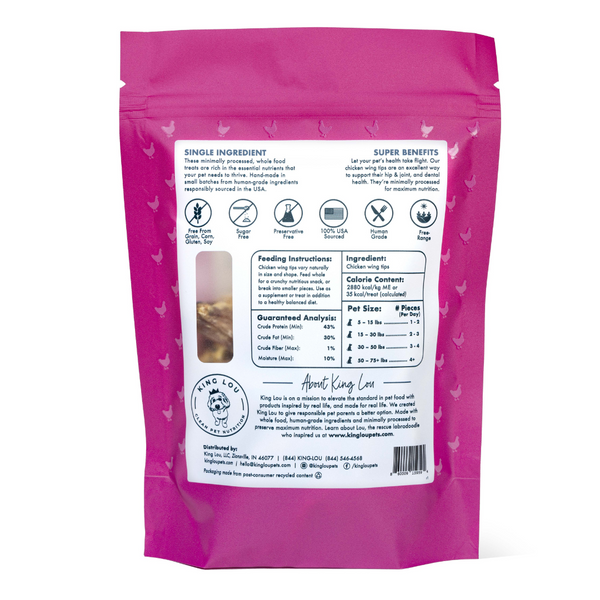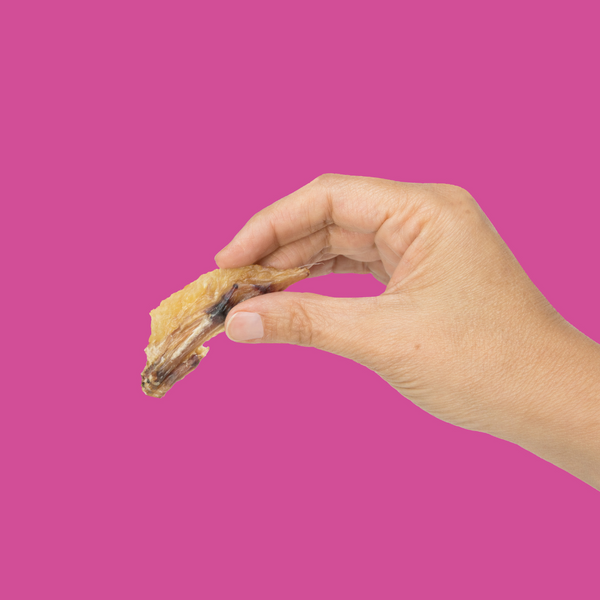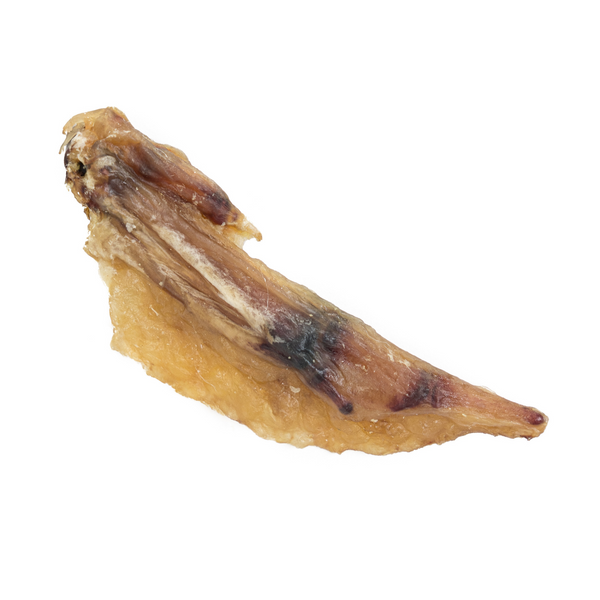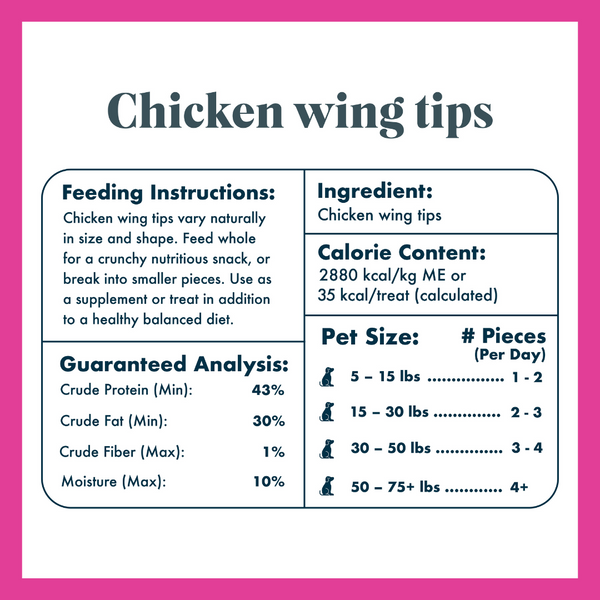 One single ingredient: chicken wing tips

Low-temperature DEHYDRATED RAW whole, into a crunchy and chewy snack.
Naturally rich in Collagen, Glucosamine, and Chondroitin to support hip & joint health. 
*Contains at least 30 chicken wing tips per pouch
Both pets love them!
I've been looking for some type of chew for my cat and stumble upon these chicken wing tips. He was a bit hesitant at first but once he realized what it was, he happily carried it to his cat tree to chew on.
Our pup also enjoys them and when he's finished with one stares at us to see if we will give him another.
My dogs love all the different treats!!
From the Chicken hearts to the new Chicken wing tips, my beagles get very excited when they see the bags! I feel good about giving them treats that are not highly processed, and they love them!!
My Yorkie Loves King Lou's treats
My Yorkie loves King Lou's treats. Especially Beef Heart Jerky and his new best treat is Chicken Wing tips.
Favorites!
My dogs truly enjoy these treats! I'm happy knowing they're healthy for them.
My pups have never been happier
They love these treats so much and I love that I am giving them treats that aren't filled with filers and junk.